When it comes to branding and marketing, choosing the right agency is crucial. While larger global agencies may seem like the obvious choice, working with a local agency can provide unique benefits that can make a big difference in the success of your branding efforts. In this article, we'll explore six key reasons why working with a local agency can be advantageous for your business.
A local agency understands the local market: A local agency has a deep understanding of the local market, including the culture, language, and consumer behavior. This can help ensure that your branding efforts resonate with your target audience and avoid embarrassing mistakes that can occur with global branding campaigns.
No time zone differences to worry about: Working with a local agency means everyone is on the same page and on the same schedule. This can make communication and collaboration much smoother and more efficient.
Access to local vendors: A local agency often has a network of local vendors that they work with regularly. By working with a local agency, you can build relationships with other local businesses and support the local economy.
More individualized attention: A smaller local agency can provide more individualized attention and personalized service compared to larger corporations. This can result in a more creative and nimble team that can make quicker adjustments to meet your branding needs.
Established relationships with local media: Local agencies often have established relationships with local media outlets. This can be beneficial when it comes to securing media coverage and reaching your target audience through local channels.
Long-term partnerships: When you work with a local agency, you usually end up building a long-term partnership. This can be valuable in terms of building trust and loyalty between your business and the agency.
Working with a local agency can provide numerous benefits for your branding and marketing efforts. From a deep understanding of the local market to more personalized service and access to local vendors and media, a local agency can be a valuable partner in building your brand. As business guru Michael E. Gerber once said, "The objective of a business is to create a customer who creates customers." By working with a local agency, you can create a strong and sustainable customer base that supports your business for years to come.
Written with the help of AI.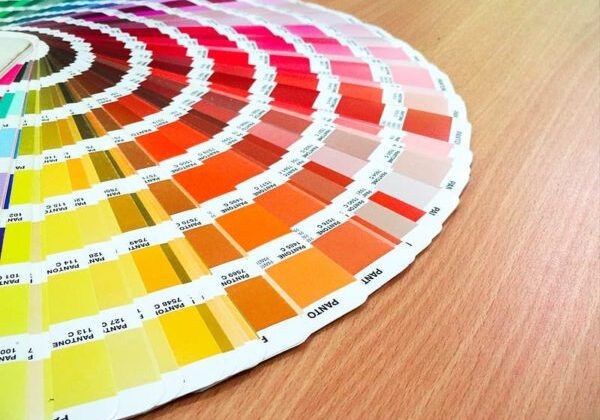 Why Colors Matter
Choosing the right colors for your brand is a crucial step in building a strong and effective visual identity. While color preference is subjective, certain colors are associated with specific traits or emotions that can influence how your brand is perceived by your target audiences. Understanding color psychology and its impact on branding can help…