Your brand is the foundation of your business. It communicates who you are, what you do, and why you do it. But what happens when your brand no longer aligns with your business goals or fails to resonate with your target audience? This is where a rebrand can come into play. A rebrand can help you redefine your brand's core identity, improve your market position, and better connect with your target audience. In this article, we'll explore some key steps to consider when embarking on a rebrand to help ensure a smooth and successful transition.
Define your brand's core identity: A rebrand starts with a deep understanding of your brand's purpose, mission, and vision. What do you stand for? Who do you serve? What sets you apart from the competition? These questions will help you define your brand's core identity and ensure that your rebrand is aligned with your business goals.
Conduct an internal audit: Take a close look at what is working for your brand and what needs to change. This can include evaluating your brand's messaging, visual identity, and market position. By conducting an internal audit, you can identify areas for improvement and develop a plan for your rebrand.
Conduct market research: Analyze your competition and identify what they do well and what you can offer that they do not. This can help you position your brand more effectively in the market and identify opportunities for growth.
Consider your audiences: Your rebrand should be designed to connect with your target audience and attract new customers while not alienating your existing ones. By understanding your audiences' needs, preferences, and pain points, you can develop a rebrand that resonates with them.
Work with a branding agency: A branding agency can help you navigate the rebranding process and ensure that your brand's new identity is aligned with your business goals and resonates with your target audience. They can provide valuable insights, strategic guidance, and creative solutions to help you achieve your branding objectives.
In essence, embarking on a rebrand isn't very different from creating a brand, in the first place. By the end of the process, you will have really dialed into and refined your guidelines, positioning, value proposition, messaging, and visual identity. A branding agency can help you consider and define the above, ensuring the smoothest transition. Is your brand ready for a refresh? Begin the evaluation process to see what your next steps should be.
Written with the help of AI.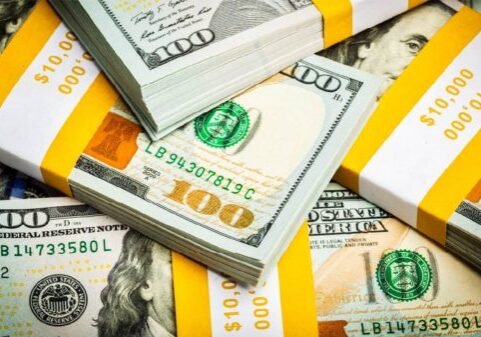 5 Ways a Well-Built Brand Makes Your Company Money
We all know standing out in a crowded market is essential for success. One way to do that is by creating and maintaining a well-built brand. After all, your brand is more than just a logo and a tagline, it's the image and perception that customers have of your business. A strong brand sets you…