In today's ever-changing business landscape, it's important for companies to continually assess and update their brand to remain relevant and competitive. A brand is more than just a logo; it's the perception that customers have of your business. Therefore, if your brand is outdated or suffering from negative perceptions, it's time to re-evaluate and refresh your branding strategy. In this article, we'll list some common reasons why businesses need to rebrand and provide tips on how to successfully update your brand.
Your brand is outdated. Maybe the logo looks old fashioned instead of timeless, or the core messaging has evolved. Sometimes things change, and that's ok.
Your target audience has changed. Whether you need to refocus on your current audience, or reach a new audience entirely, it's time to reassess your brand.
You are undergoing a merger or acquisition. You don't want to lose the equity either brand has already earned.
You're moving to a new, far flung location, or expanding to new market territories. Now is the time to check in and make sure your brand remains successful and culturally relevant.
Your brand suffers from a bad reputation, or negative perceptions. It's time to look at what went wrong and reassess.
You are struggling to raise your prices. You may need to refresh in order to create the appropriate perception and reach the appropriate audiences.
You are losing your top talent. If your best employees keep jumping ship, it's time to do a check up on your brand. Remember: branding is way more than just a logo.
Your brand never really worked in the first place. If your brand never really got on solid ground and experienced success, then your brand could be coming off as confusing, complicated, or diluted.
In conclusion, your brand is the face of your business, and it's essential to keep it up-to-date and relevant. Whether you're experiencing negative perceptions, losing top talent, or simply in need of a refresh, rebranding can help you reconnect with your customers and set your business up for success. By following the tips outlined in this article, you can create a strong and memorable brand that resonates with your target audiences and sets you apart from your competitors. Remember, rebranding is a journey, not a destination, so be open to feedback and continually refine your branding strategy to ensure it remains effective.
Written with the help of AI.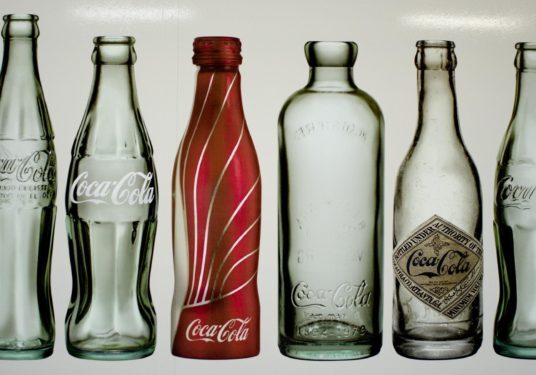 How Decades of Solid Branding Saved Coca-Cola from the Pepsi Challenge
The Pepsi Challenge was a marketing campaign started in 1975. It was simply a blind taste test between Pepsi and Coca-Cola, touting that even Coca-Cola fans choose Pepsi. It was a wildly successful marketing strategy that they revisited for decades. Coca-Cola even ran their own private tastes test, through which they found Pepsi was indeed…