Even if you aren't familiar with the name Paul Rand, you are definitely familiar with his work. Paul Rand was an American graphic designer and art director, who essentially defined the visual culture in America in the decades following World War II – and revolutionized how we think about corporate logos today.
He was born on August 15, 1914 as Peretz Rosenbaum in Brooklyn, NY. He enjoyed working on school art projects as a child, and painted signs for his father's grocery store. While he received some higher education from different institutions, he claimed to have been primarily self taught, through his own explorations, interests, and reading. His influences were the German Bauhaus, the Netherland born De Stijl movement, as well as Russian constructivism. In young adulthood, he decided to change his name to Paul Rand to camouflage his Jewish heritage. He thought his surname might hinder his career, given the cultural climate of the time. His chosen name has gone on to practically be a brand in and of itself.
He started his career providing graphics and stock images to various publications. He quickly amassed an impressive portfolio and reputation. In 1936, he worked setting page layouts for Apparel Arts magazine, which is now known as GQ. This led to a position as art director for the Esquire-Coronet magazines at just 23 years of age. The December 1940 cover of Direction magazine — which uses barbed wire to present the magazine as both a war-torn gift and a crucifix — was particularly well received, and helped refine and define the "Paul Rand" look.
Paul Rand's most revolutionary contributions to the art of American graphic design are his corporate identities. He knew that good design was good business, and was able to convince others of that. Some of his work is still in use today. Even the ones that have been retired were so successful that they are still recognizable. Think of the companies IBM, UPS, Morningstar, Enron, Westinghouse, and NeXT, and you are likely picturing the logos designed, refined or originated by Paul Rand.
Perhaps what made his corporate identities so successful was that he was incredibly thorough, and confident, as it relates to his design processes. In fact, when Steve Jobs (the notorious founder of Apple) was asked about Rand's work for NeXT, he shared "I asked him if he would come up with a few options, and he said, 'No, I will solve your problem for you and you will pay me. You don't have to use the solution. If you want options go talk to other people.'" This attitude can be suggested to have left an impression on Jobs when approaching his future endeavors. A company may have all sorts of ideas about what they think they want, but Rand proved amazing things can happen when you trust your designers to do just their job unimpeded.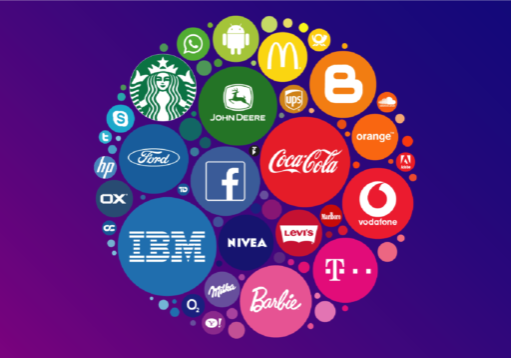 What is Branding?
Now, we all know that building a strong brand is no laughing matter, but that doesn't mean we can't have a little fun along the way. After all, who said branding has to be boring? So, let's start by defining what a brand really is. Think of it as your business's personality, it's what sets…