In today's highly competitive market, a strong brand presence is essential for any business to thrive. But building and maintaining a powerful brand is no easy feat. It requires careful attention to detail, strategic planning, and consistency. Unfortunately, many businesses falter by making critical branding and marketing mistakes that can hinder their long-term success. From ineffective logos to unclear value propositions, these missteps can lead to confusion, missed opportunities, and a lack of trust in the brand. In this article, we will explore the most common branding pitfalls and how to avoid them to ensure your brand remains impactful and resonates with your target audience.
Not getting the logo right.
Designing a logo yourself (just for now) may seem like a good idea, at first. But, changing a logo mid-stream can be complicated. If you aren't widely recognized, you could lose what brand equity you may have already established. If you are, you could confuse, alienate and ultimately lose your existing consumers. If your logo is designed without consideration of your desired overarching branding, it can be detrimental to your long-term success.
Missing out on the value proposition.
Not effectively communicating to audiences what makes your brand distinct will cause you to miss significant opportunities. Why does what you offer matter? If your language is vague, your brand may not be compelling.
Not adhering to brand guidelines.
Worse yet, not even having brand guidelines. If your brand doesn't seem cohesive, people will move on towards brands that present themselves in a coherent fashion. Are your typefaces all over the place? What about your color palettes? Are you misusing your logo? Do you claim and present inconsistent messages that are likely to confuse your audiences?
Jumping on trends.
It's inappropriate for your brand to follow every trend. Trends come and go, like how waves ebb and flow, and not all of them will be relevant to your brand. Design style updates can be made, hashtag trends can be participated in, but they require careful consideration. You don't always have to present yourself as classic and timeless. But, be proactive, rather than reactive, with your brand strategy.
Forgetting what makes your brand unique.
Sometimes things change. That's ok. Don't throw out the baby with the bathwater. Your branding has to remain true to your identity, and appropriately connected to your desired audiences. While your audiences may change, and messaging may have to evolve, your authenticity should never be compromised.
Ignoring a crisis instead of owning up.
Crisis management is a huge part of how a brand is perceived by the public. When something is messed up, or isn't received well, admit the mistake and consciously move forward. Can you imagine if Pepsi had dug in their heels in defense of the Kylie Jenner commercial and continued to relentlessly air the ad? Regardless of intent, public perception matters. Taking responsibility breeds trust.
As you navigate the complex world of branding, it's crucial to be aware of these potential pitfalls and proactively address them. By avoiding these common mistakes, you can create a consistent, authentic, and compelling brand identity that will resonate with your target audience and set you apart from your competition. Remember that maintaining a strong brand requires constant vigilance and adaptation, ensuring that you stay true to your brand's core values while responding effectively to changing market conditions and consumer expectations. Embrace the challenge and watch your brand flourish as you build lasting connections with your audience and establish a reputation for excellence.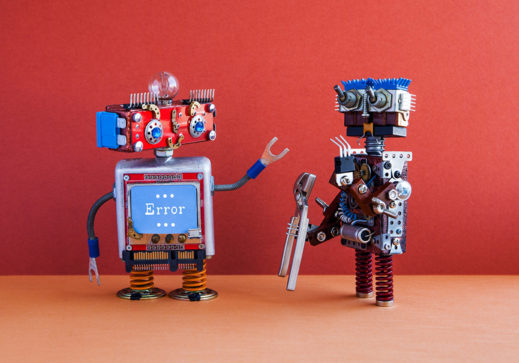 Comical Global Branding Fails
Even the biggest brands can make mistakes when bringing their brand to new markets. A company should always carefully research and identify any cultural differences, or language translations, when expanding their business. You want to catch any possible missteps before they happen. Here are some epic fails for a good laugh. Coca-Cola When first launched…