The Orlando Fire Department is comprised of 17 stations that serves Orlando's quarter million residents and its millions of annual visitors.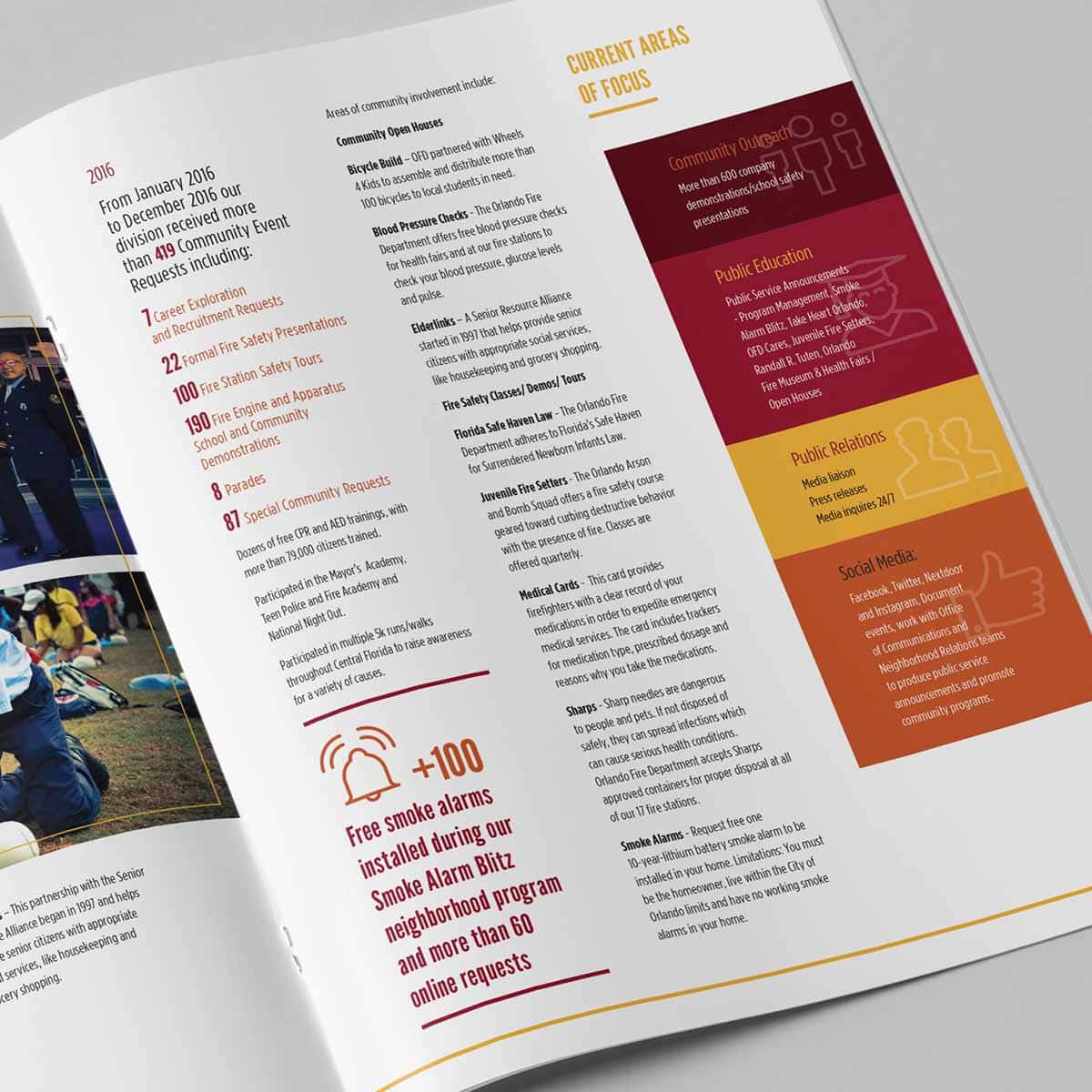 Remixed was provided a great deal of information and resources required to be included within a single report. The content needed to be presented in a fashion where readers could choose to get a quick understanding or thorough details about the goings-on at the Orlando Fired Department.




Remixed organized and segmented content to create a simplified yet comprehensive depiction of the fire departments year-in-review. We created a variety of infographics and pictorials to offer engaging content and easy to understand data.